Please see below the response from our charities to the presentation of our donations to their funds. Very well done to all members who have helped out during the year and at Athelhampton, which produces the majority of our fund raising.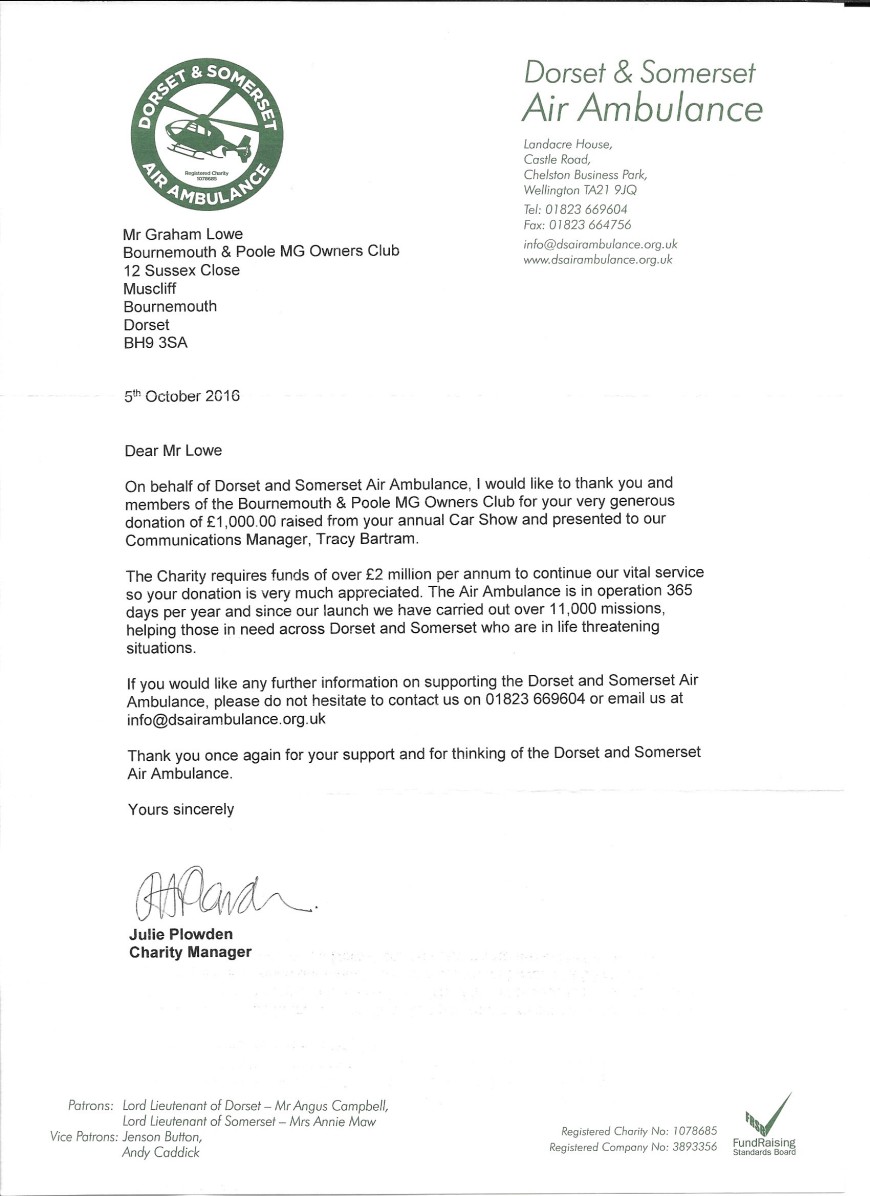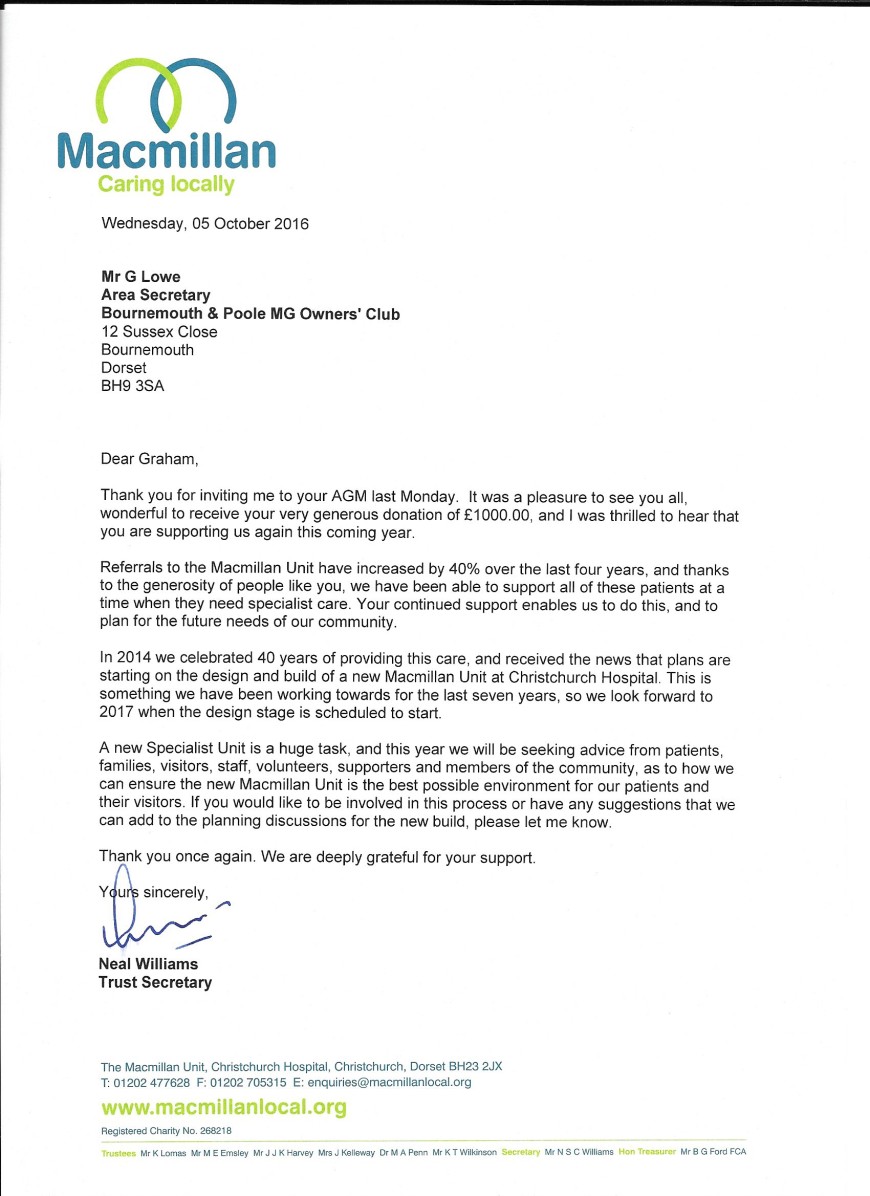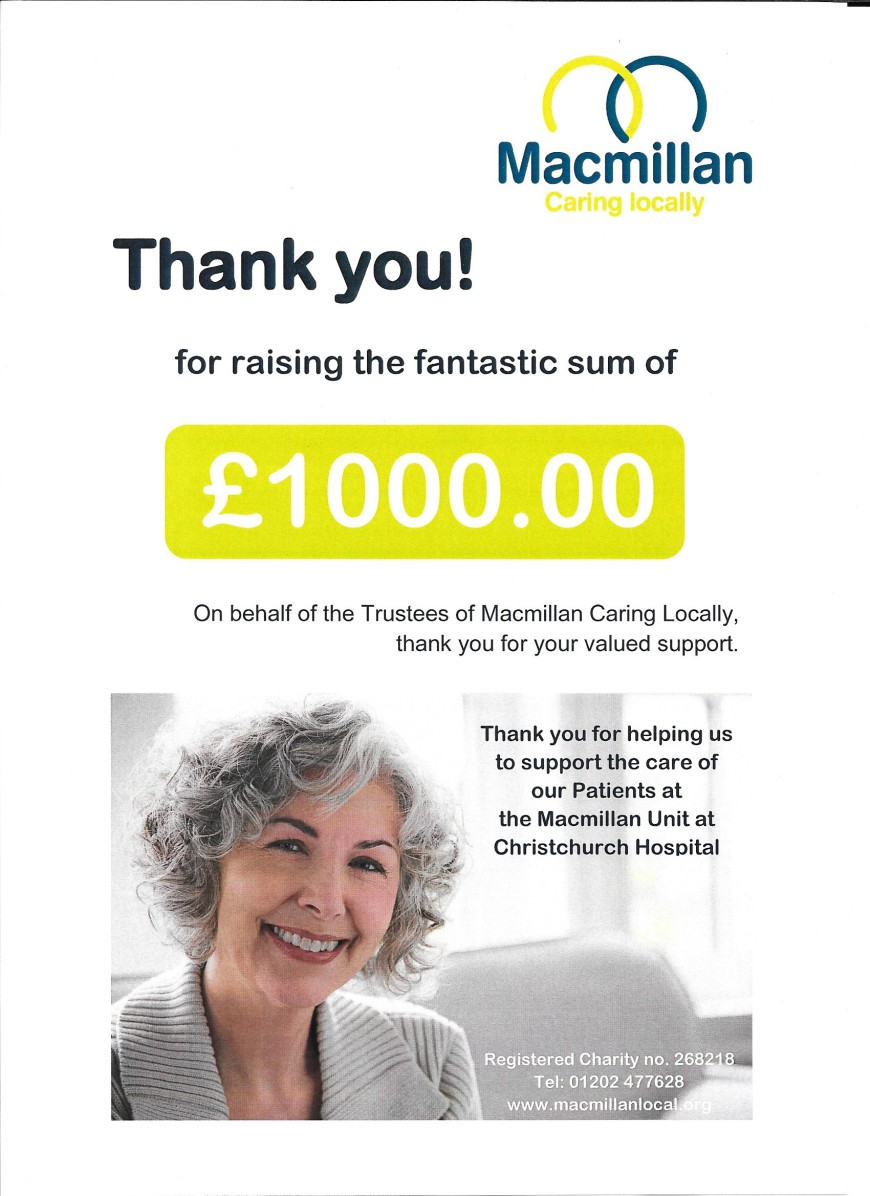 This year we are also actively raising funds in support of the Kidney Patients Association, in support of two of our members, David Cresswell and Barrie Churchill, who are receiving treatment for renal problems and in memory of Graham Simms, a long standing member of this club who passed away earlier this year from renal failure. We will be having a silent auction at our Christmas lunch for two valuable prizes sourced by David Cresswell. The proceeds will be added to the Christmas lunch raffle and the proceeds of the sponsored walk around Hengistbury Head.
At the Christmas lunch we will also support the Salvation Army Christmas Food Run Appeal, please refer to your newsletter and this website for details of what we can do to support the homeless at this time of year.